Upcoming HORROR movies 2010...
Soory slinkums bija tulkot...enjoy...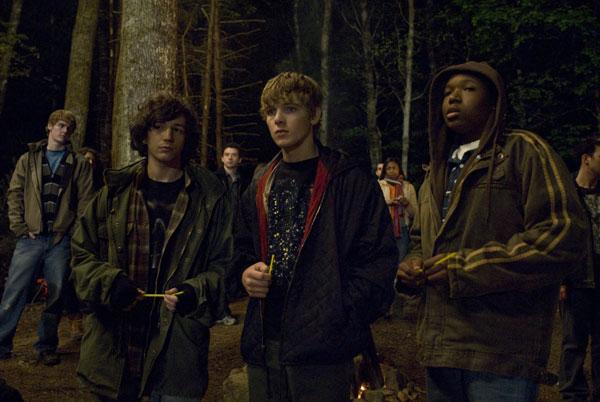 "25/8" Theatre Date: To Be Announced! From writer/director Wes Craven comes a suspense thriller that warns us evil is working 24 hours a day, 7 days a week. And if you have any chance at beating it, you'll have to fight for your life 25/8. In the sleepy town of Riverton, legend tells of a serial killer who swore he would return to murder the seven children born the night he died. Now, 16 years later, people are disappearing again. Has the psychopath been reincarnated as one of the seven teens, or did he survive the night he was left for dead? Only one of the kids knows the answer. .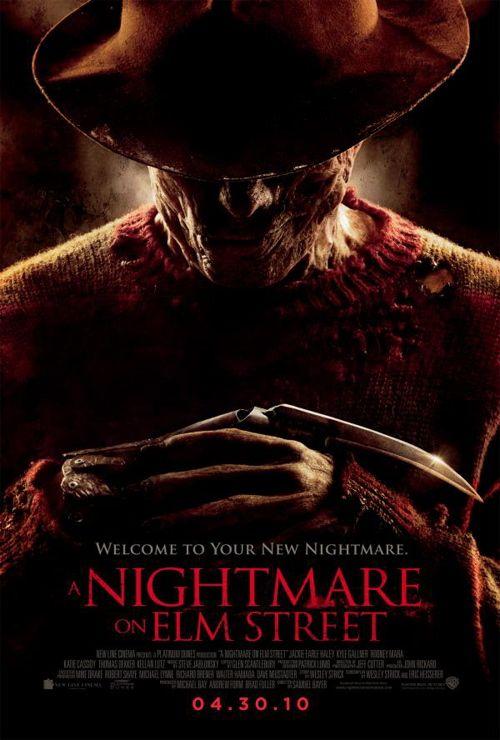 Nightmare on Elm Street (2010) Theatre Date: April 30, 2010 - A group of suburban teenagers share one common bond: they are all being stalked by Freddy Krueger, a horribly disfigured killer who hunts them in their dreams. As long as they stay awake, they can protect one another…but when they sleep, there is no escape.
"Predators" Theatre Date: July 10, 2010 - Predators will be a reboot of the original films. The film is being written by Alex Litvak but nothing else is known. It is being produced by Robert Rodriguez.
REPO MEN (2010) Theatre Date: April 02, 2010 - In the futuristic action-thriller Repo Men, humans have extended and improved our lives through highly sophisticated and expensive mechanical organs created by a company called The Union. The dark side of these medical breakthroughs is that if you don't pay your bill, The Union sends its highly skilled repo men to take back its property…with no concern for your comfort or survival.Jude Law plays Remy, one of the best organ repo men in the business. But when he suffers a cardiac failure on the job, he awakens to find himself fitted with the company's top-of-the-line heart-replacement…as well as a hefty debt. But a side effect of the procedure is that his heart's no longer in the job. When he can't make the payments, The Union sends its toughest enforcer, Remy's former partner Jake (Academy Award® winner Forest Whitaker), to track him down.
"Cabin In the Woods" Theatre Date: January 14, 2011
"Diary of the Dead 2" Theatre Date: To Be Announced!The "Diary" continues. Our heroes, trapped in the mansion where we left them, battle waves of ravenous zombies, barely escaping alive. In search of a safe place to settle, they commandeer an abandoned ferry and sail to a deserted island, only to find that it is already populated by a civilization of the dead.Told in the same first-person style that distinguished "George A. Romeros Diary of the Dead", the next episode of the saga is a violent siege set in the middle of nowhere, a desperate struggle for survival, and peace, between two tribes: the living and the living dead.
"Jonah Hex" Theatre Date: June 18, 2010 - "Hex" first appeared in the early 1970s in the issues of "All-Star Western" before graduating to his own series in 1977 that ran for about 10 years. A new series was launched in 2005. The character also had a run in the 1990s that combined the Western genre with supernatural elements.
"Survival of the Dead" Theatre Date: To Be Announced! On a small island off the cost of North America the Dead Rise ot menace the living. The islanders cant bring themselves to eterminate the loir loves ones despite the growing danger fro those they once held dear. A rebel among them hunts down all the zombies he can find only to be banished from the island for assassinating his neighbors and friends.
"Priest" Theatre Date: October 01, 2010 - The vampire Western concerns a warrior priest who disobeys church law by teaming with a young sheriff and a priestess to track down a band of renegade vampires who have kidnapped his niece.
Populārākie raksti